You can use this HDRI map in any of your scenes and has no copyrights attached. This image is an all-white room with a single dark spot where the camera is.
Enjoy!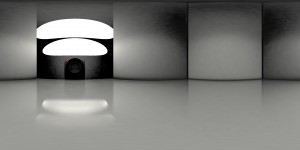 Click this link to download the
Tall-Hall HDRI map
. To use it, just download the zip file and decompress it. You can use it according to my
using HDRI maps
video tutorial.